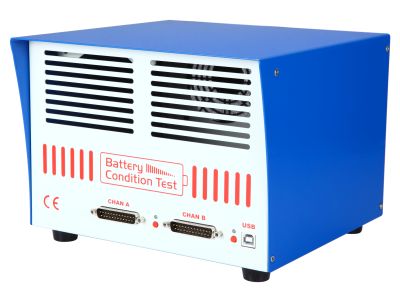 Battery Analyzer BA910

Tests 2 batteries, one charging, one discharging, at the same time
Determines the battery capacity (Ah and Wh) in an automatic test cycle
Generates a PDF test report that is accepted by e-bike manufacturers
€ 795

Outline:
The BA910 can test Pedelecs upto 500W motors under street conditions, due to its high peak power testing capability.
Complete with: 1x USB cable, 1x Mains cable, 2x Charger mains cable, 2x Universal Battery adapter cable and 1x Terminal Converter Set.
Description:
The BA910 is a high power professional Battery tester that can be used to measure the capacity of battery packs for E-Bikes, Pedelec's and scooters.


Automatically cycles through Charge-Discharge-Recharge


Tests 2 batteries, one charging, one discharging, at the same time


Simulates start and acceleration with twice the normal motor power


Batteries from 12 – 72V


Suitable for E-bikes upto 500W motors

Setting up BA910 for Test Cycle:

Download the application software from our website and install it on your PC/laptop.


Connect the device to the PC via a USB port. We recommend the use of a USB hub in order to protect your PC/laptop and the BA910 device.


Connect a battery to the tester with the Universal Battery Aadapter cable or a custom cable


Connect the Charger Power Cable to the "Charger Chan A/B" of the BA910


Connect the Battery Charger to the Charger Power Cable


Connect the Battery Charger DC output to the Charger port of the battery


Select the V/Ah of the battery to be tested


Select the warranty or usability test


Click on the START button. The rest is fully automatic, switching the charger on/off and printing the report


Additional information:

Weight: 2 kg


Dimensions: 23 × 23 × 16 cm


Tariff / HS Code: 90318080


EAN-EU: 7444755986913


EAN-UK: 7444755986920


EAN-US: 7444755986937
Photo Gallery: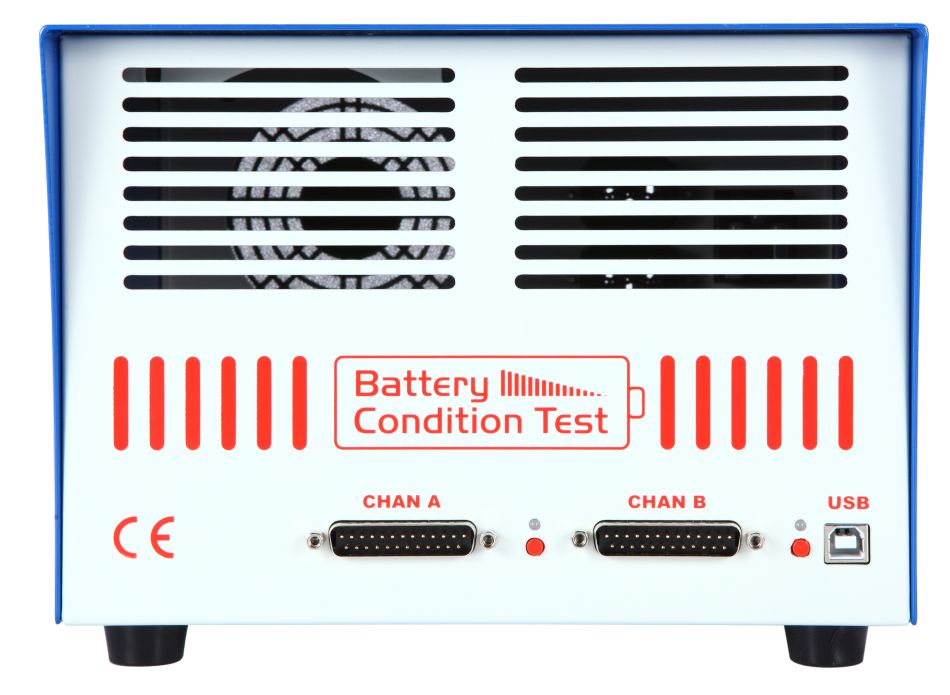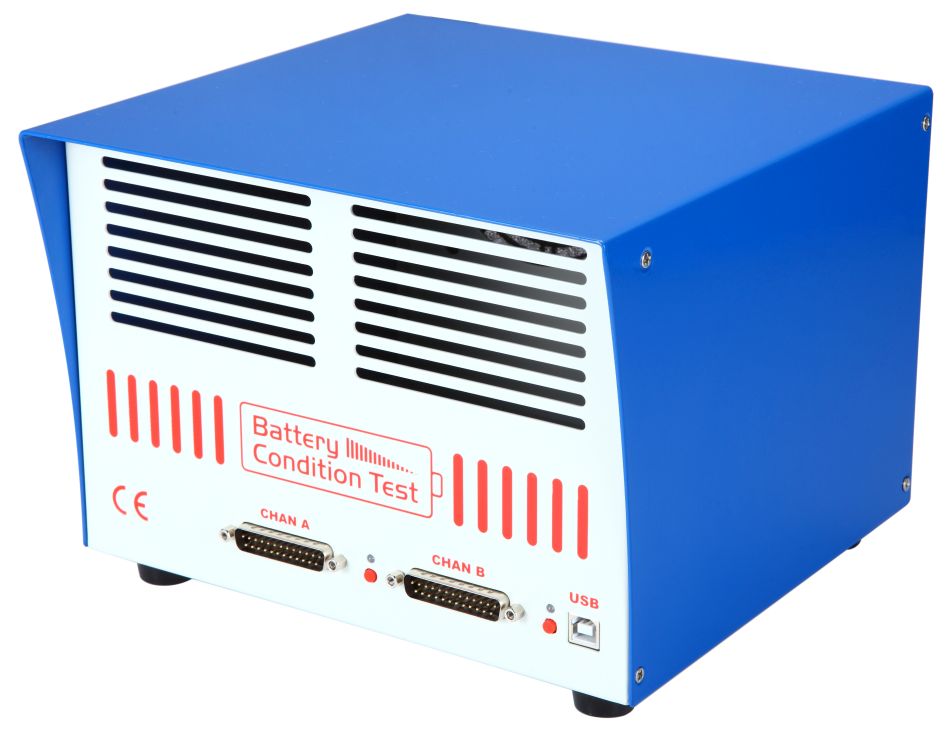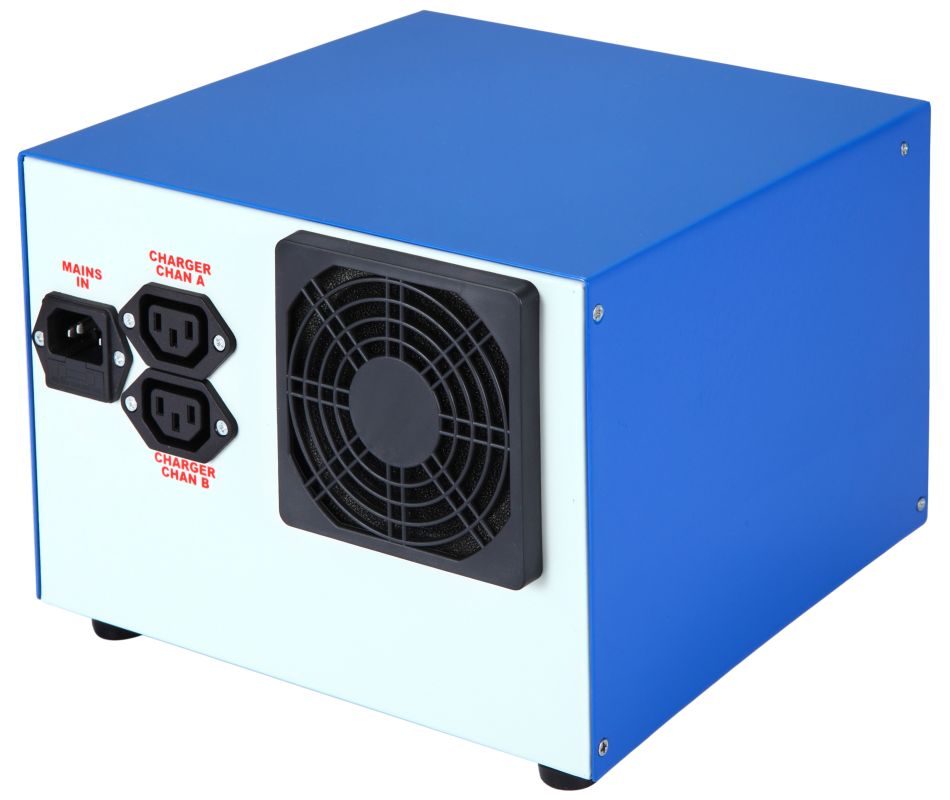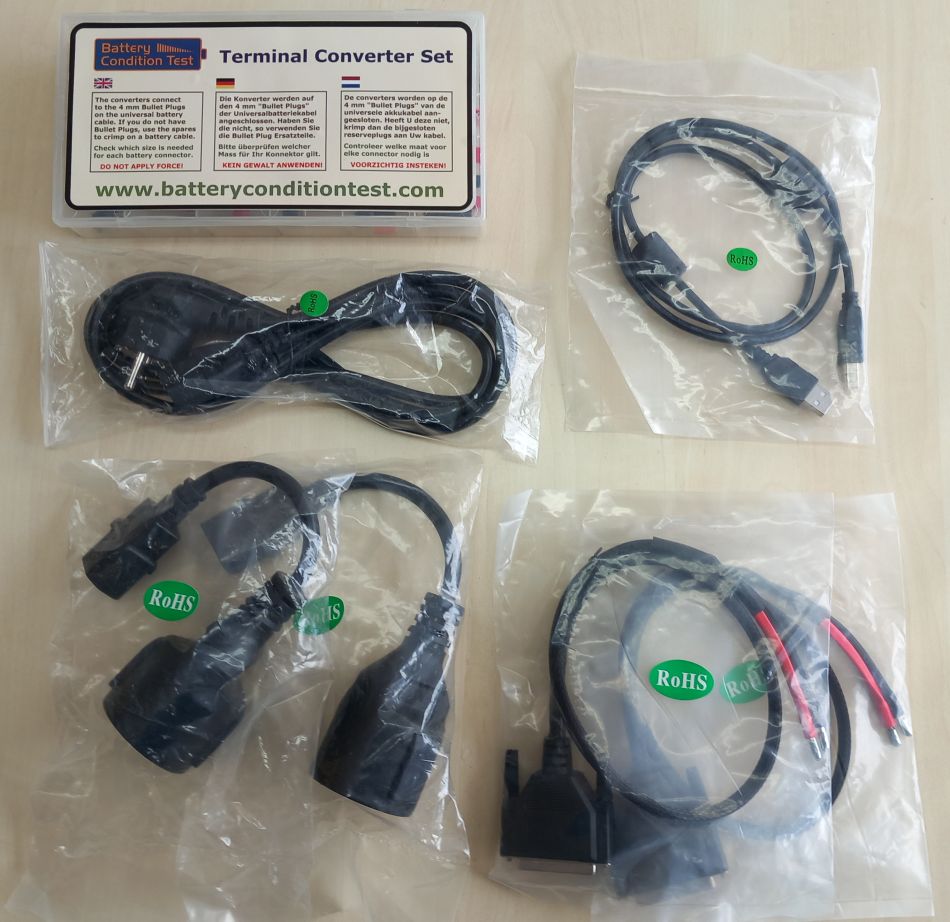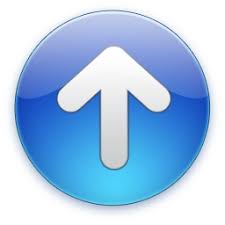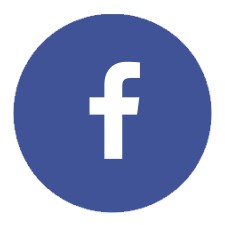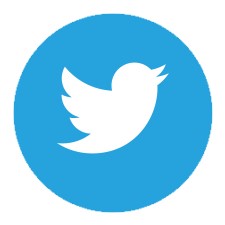 Copyright 2023 DVBit. All rights reserved